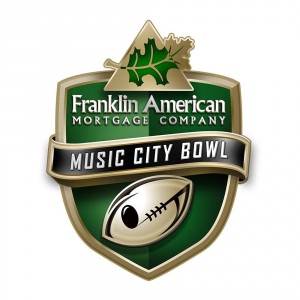 Welcome BACK to Nashville, Aggies!!
If you enjoyed your visit to face Vanderbilt in November, buckle your seat belts this is going to be even bigger and better! We are so excited to welcome Aggies back to Music City for the Franklin American Mortgage Music City Bowl.
Keep checking back RIGHT HERE for all your details about all the events surrounding the big game, when we BTHO louisville!
F.A.Q.
Where can I buy tickets?
The 12th Man Foundation has you covered. Be among the sea of maroon and purchase your tickets HERE.
Where should I stay?
Ideally, I'm sure everyone would love to stay downtown. But be forewarned, Nashville goes ALL OUT for New Years Eve, and you're going to pay a definite premium to stay downtown. I highly recommend looking a little bit out of downtown. Check the Vanderbilt area, or stay out near the airport. All our recommendations are on the "Where to stay?" page of this site.
Download and use ride-share programs of Lyft or Uber to avoid paying to park downtown. Don't be freaked out about riding in a stranger's car! All drivers have had background checks done and are deemed safe.  They're also a LOT cheaper than taxis.
BONUS:  Use code MUSICCITYAGGIES if you're using Lyft for the first time for a discount!
What are all the events going on around the game?
More information can be found on many of these events at the Music City Bowl website!
Tuesday, December 29
11:30 am :: Franklin American Mortgage Coaches Luncheon presented by WKRN News 2
Gaylord Opryland Hotel – Tennessee Ballroom
3:00 pm ::  Pre-Midnight Yell Aggie HQ — Rock Bottom Brewery Nashville 
4:00 pm :: Franklin American Mortgage Music City Bowl 2nd Annual Hot Chicken Eating World Championship in conjunction with All Pro Eating
1st Ave and Broadway
5:00 pm :: Battle of the Bands
1st/2nd Ave and Broadway
** You do not want to miss this!!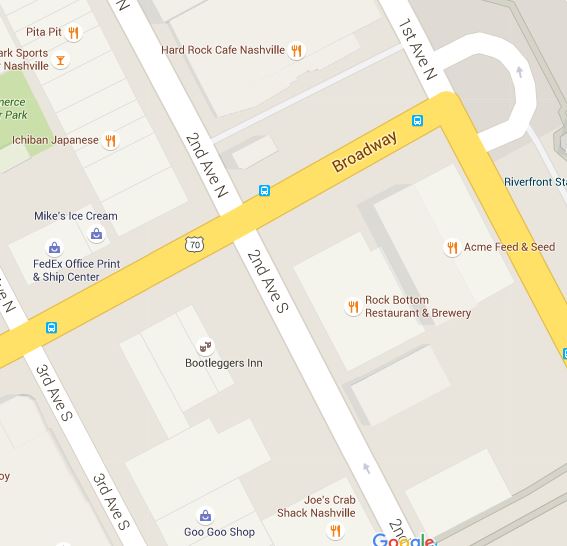 MIDNIGHT YELL PRACTICE (Yes, its at midnight!)
Lot R of Nissan Stadium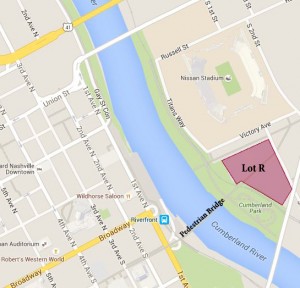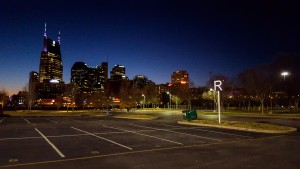 Wednesday, December 30
Aggie HQ
Limelight
201 Woodland St
Nashville, TN 37213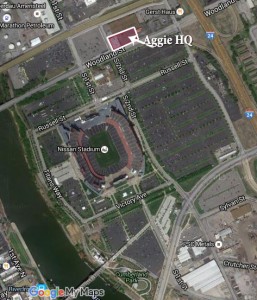 Instead of a traditional tailgate, Limelight is opening their doors to us as our Aggie Headquarters on game day! Join us for food, drinks and a whole lot of Aggie camaraderie from 1:30 – 5:30 before we BTHO louisville!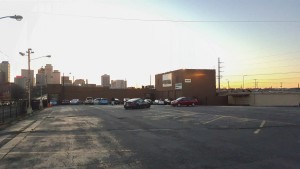 8:30 am :: Music City Bowl Cooperative Community Service Project
Students, former students, parents, faculty, staff, and fans are asked to volunteer at the Second Harvest Food Bank in Nashville on Wednesday, Dec. 30, from 8:30 to 11:30 a.m. CST as ​Texas A&M University and the University of Louisville work together on this annual bowl tradition. Sign up ​at tx.ag/AggieServeNashville.
2:30 pm :: Pep Rally with Marching Bands and Cheerleaders
1st Ave and Broadway
4:00 pm :: Pregame Concert
1st Ave and Broadway
6:00 pm ::  Franklin American Mortgage Music City Bowl
Nissan Stadium
Okay, so what else is there to do while I am in Nashville?
Our friends at The Hermitage have shared with us a coupon to go visit them while you're in Nashville. There is so much amazing history in Middle Tennessee… definitely head out to visit the home of Andrew Jackson while you're here!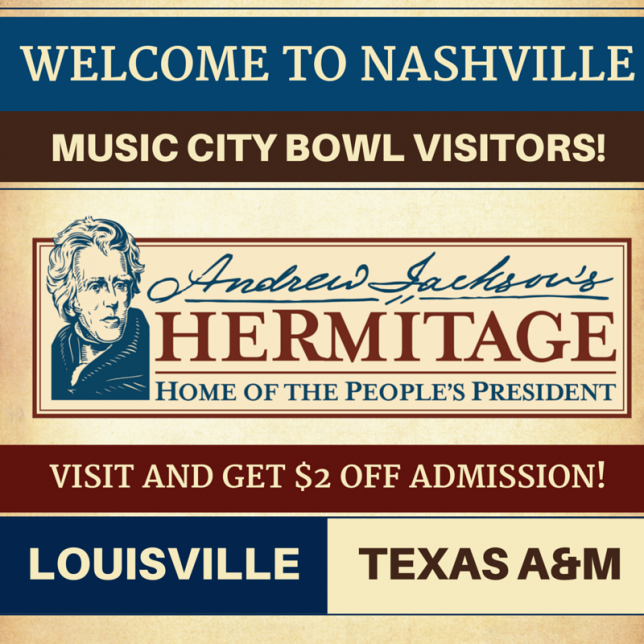 If you stay through Saturday:
One of the owners and tour guides for Music City Brew Tours here in Nashville reached out to us to offer club members and affiliates $5 off of the tour this Saturday when they use promo code "MUSIC CITY BOWL" on our website.
The tour runs from about 1:00 PM – 5:30 PM on Saturdays. Guests get at least 4 4-oz beer samples at 3 different local breweries, plus a guided tour of one brewery in a fun, safe, and educational environment. They learn how beer is made, how to properly taste a beer, and interact with local brewmasters. We always go to one brewery that has a full kitchen should they wish to purchase food. For their convenience, we offer pick up and drop off at most locations around Nashville, including downtown, midtown, and the airport areas. Our tour guides are experienced local craft beer lovers, pointing out the sights of Nashville as we roll down the road.
We currently have 7 seats available on our climate-controlled bus. We hope you'll consider offering your club members our information and the $5 off promo code (tours usually cost about $69). We also offer private tours where you can rent the whole bus for your group for $700, with at $300 non-refundable deposit.
www.facebook.com/musiccitybrewtours
Nashville LOVES Christmas!
Don't miss the Gaylord Opryland Hotel all lit up for Christmas. While you're there, check out the ICE! exhibit. This year's theme is "The Nutcracker." While you are in Music Valley, swing over the Dancing Lights of Christmas over at Jellystone Park. Think Santa's Wonderland, only all the lights are set to music. It's really cool. The kids (and kids at heart!) will love it.
Its worth the trip out to Cheekwood to check out their Holiday LIGHTS display.
Nashville IS Music City…
Lots of live music every where you turn! Grab a Nashville Scene (they're free!) when you arrive and look for the listings of who is where while you are here. You never know who you might get to see!
Nashville LOVES sports, too!
The Houston Texans will the coming to face the Tennessee Titan's on December 27th.
The Nashville Predators will face the NY Rangers on December 28th at Bridgestone Arena . Come check out some hockey!
Nashville REALLY LOVES New Years Eve (and July 4th… and… okay, we like to party!)
Broadway (and please don't call it "Broadway Street") will be closed to all traffic on New Years Eve to make room for the thousands of visitors to our city to watch the note drop! The Jack Daniels Bash on Broadway will feature Kings of Leon, Chris Stapleton, Kelsea Ballerini, The Whigs, Wild Cub, Sugar + The Hi-Lows, and LANco.
What else can you tell me?
We can't wait to Maroon Out Nashville once again! Check out our Welcome to Nashville! pages (Where to Stay, Where to Play, Where to Eat, Transportation) for great suggestions from fellow Aggies.  And bookmark this page and check it often. We'll be updating it as new event information becomes available.
Don't see what you need here? Leave a comment on our Facebook page and we'll look into getting it answered for you!