Maroon Out Music Row!
Doing something different for this game watching party, as we've been welcomed to join the South Carolina Group at TAILGATE BREWERY MUSIC ROW for the game on November 16th at 6:30 pm.
Tailgate Brewery Music Row
1538 Demonbreun
Nashville, TN 37203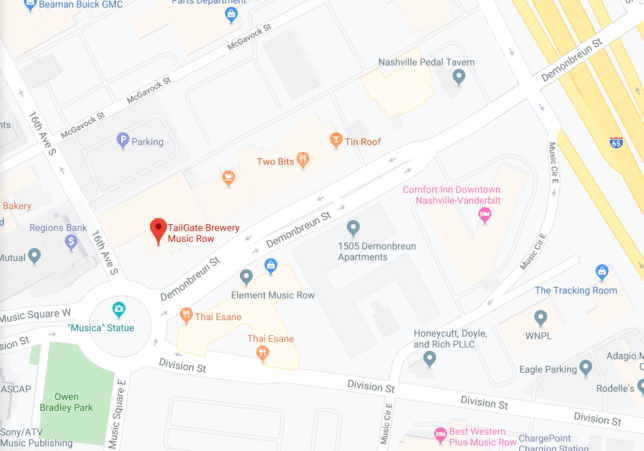 I repeat: this is a joint watch party WITH South Carolina.
We need everyone to show up and show'em all our Aggie Pride!
Share this event and spread the word!
There is street parking available as well as paid parking behind Tailgate and a parking garage across the street.

NOTE: We will be back at our usual game watching location of Tailgate Brewery East Nashville next weekend for the Georgia game on November 23 at 2:30 pm.